About
JB Military Antiques
We are Western Australia's largest military antiques store, founded in 2011 by Jamey Blewitt in Perth, Western Australia.
Originally a retail business, Jamey and the team have now gone on to build the business into an established auction house, hosting up to 3 auctions per year for nearly 12 years, specializing in the sale of 19th & 20th century German, British, Australian & world militaria, including medals, uniforms, swords/ edged weapons, flags, unit patches/ insignia, badges, helmets/ headgear, field equipment, military books and other items of related memorabilia.
We also offer a professional medal mounting service. See more…
At JB Military Antiques, we aim to provide our customers a place where they can buy and sell with consistent reassurance that they are dealing with a knowledgeable, experienced, friendly and passionate team. It is our drive to showcase and offer items that are of exceptional quality and worth so that our customers will look forward to every one of our auctions!
The business is made up of 5 individuals who specialise in different areas, including medals and family military history research, Japanese swords, WW2 German-era militaria and much more.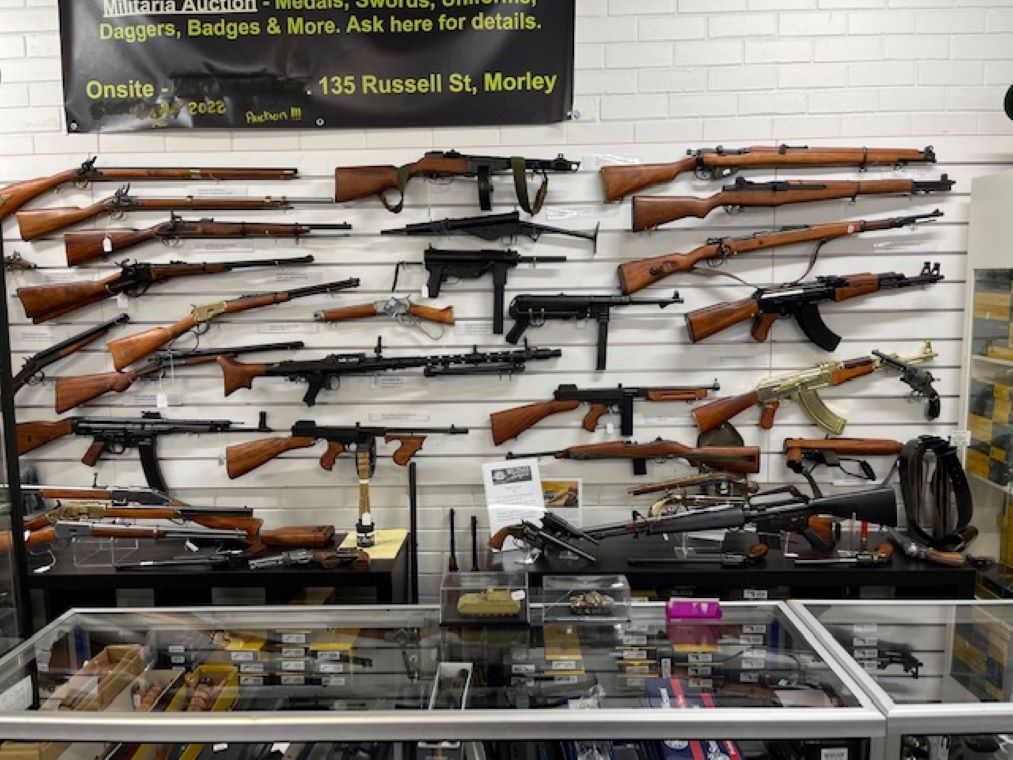 Jamey Blewitt – Jamey is the owner and auctioneer of JB Military Antiques. His areas of expertise are in a variety of areas including WW2 & WW1 German militaria.
Phil Reid – Phil specializes in Japanese swords, firearms and does detailed research for our auctions.
Ed Robinson – Ed also specializes in researching medal groups and family military history for the auctions and our website.
Nathan Williams – Nathan is the sole full-time medal mounter for JB Military Antiques who works efficiently and with precision.